Piet Cohen Design
Piet Cohen was born in 1935 in Arnhem, Holland to a Dutch Jewish family that had lived in Holland since the 18th century. During WW II Piet was kept in hiding by a catholic family in the south of Holland.
After the war he studied furniture making and moved to Israel in 1950, where he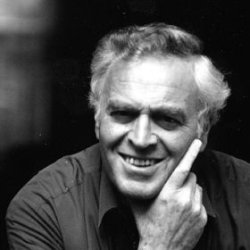 lived on a kibbutz and served in the IDF. Having completed his military service Piet worked with architect Joseph Schonberger in Jerusalem before joining the Institute of Industrial Design
at the Technion in Haifa.
In 1960 he was awarded a scholarship to study at The Philadelphia Museum College of Art
where he completed his degree in Industrial Design. After working in New York, he moved back to Holland in 1970 where he started his own office designing consumer-goods for companies in Holland, Germany and Portugal .
In 1979 Piet also took up a teaching position at the Industrial Design Department of the Gerrit Rietveld Academy in Amsterdam.
In 1993 Piet started designing and producing his series of modern Jewish ceremonial objects. For the most part, these objects are crafted in silver, but recently Piet has started designing objects in other, low-cost, materials.
Aside from Jewish liturgical objects Piet has also designed synagogue interiors in Holland and abroad, and he has participated in the restoration of several historic synagogues.